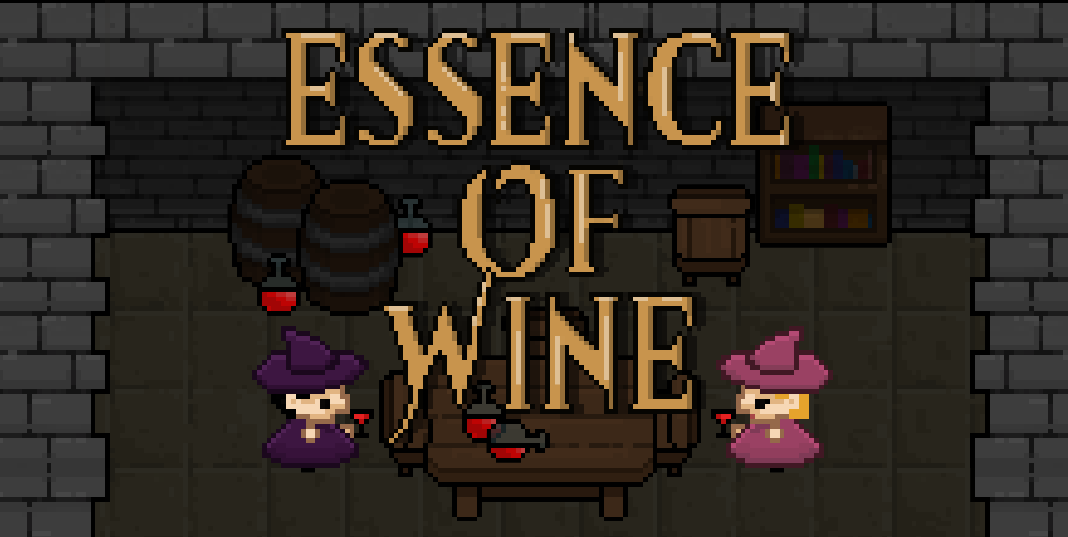 Essence of Wine
A downloadable game for Windows
When creating wine from water for your arcimage, you made a mistake of splitting magic into individual essences. Now you have to explore the dungeons and find all magical essences.
Controls:
Movement: WASD or arrow keys
Dialog: Enter
Change equipped essence:
Numerical keys 1-4 (above alphabet keys)
Throw fireball (red essence equipped): E
Reset position of box:
Throw fireball (E key)
Essences:
Essences give you different abilities.
Light essence:
Provides light.
Spirit essence:
Allows you to travel to the spirit realm. Some objects exist only in given realms.
Fire essence:
Allows you to throw fireballs by pressing E. Fireballs can be used to fight off rats and move boxes back to their original state.
Space essence:
Allows manipulation with objects.

Credits:
Game by Emily Rook, Eresiel, Mnaukal, Pan Klada and SosiOne.
This game was created for the Lost Cartridge jam in three days.

Music: